Calgary IT Helpdesk Services
Empowering your business with unrivaled Calgary IT helpdesk services.
Clients That Choose Our IT Help Desk in Calgary, AB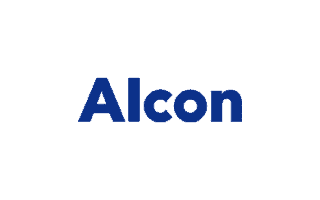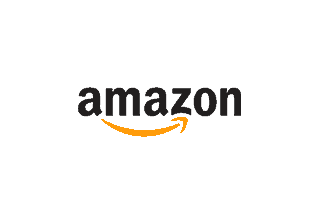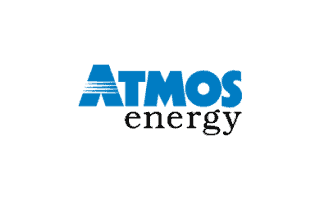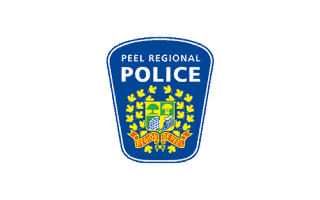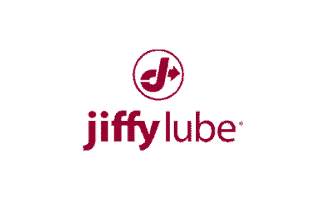 Power Your Business With Our Exceptional 24/7/365 IT Helpdesk Services
Avoid frequent IT Issues with our Calgary IT helpdesk services

Why choose Buchanan for outsourced helpdesk support in Calgary?
Request a Quote for our IT helpdesk services in Calgary.
What People are Saying About our
Managed Helpdesk Services in Calgary
"Thank you to the Buchanan team for a successful migration VOP, which is another example of great teamwork and expertise from various teams. We were able to get through all hurdles on this complex project that touched order to cash process including GOP and user experience in iStore. Buchanan offered support with a sense of urgency and quick resolutions from VOP development and AMS teams. Thank you all again for all your efforts, dedication and ownership."
IT Director in the manufacturing industry
"All 6 database upgrades to 19c were a great success! All of them went live on time without any issues and no post go live issues. We are thankful for your efforts and appreciate the successful and flawless execution. This has demonstrated why Buchanan is considered a highly competent, trusted and reliable partner."
IT Director in the manufacturing industry
"Thanks to the Buchanan team for the successful and on time upgrade from Oracle EBS version 12.1.3 to 12.2.10. Because of your effort, dedication, and flawless delivery, there was 100% customer satisfaction with the project."
Head of IT in retail industry
"I want to say a big thank you for your work with the 19c DB upgrade and data center migration projects. Both projects were handled very well with high level of professionalism. We appreciate all the flexibility your team offered with changing dates and other obstacles. These projects would not have been as successful as they were without Buchanan's expertise and dedication. Thank you again for all your help and look forward to continuing our partnership in the future."
Director, ERP Applications in the manufacturing industry
"We want to thank you for your help with our successful R12 upgrade! Not only did we finish the go-live in time, but we managed with few business disruptions. Buchanan's hard work and efforts are very much appreciated. The dedication that each of you has shown to the project and all your accomplishments are highly valued by our company."
Information Technology Director in the electronics industry
"We signed on for a two-week engagement and soon into our partnership, their depth of knowledge and skills got results we had never seen before. They can deliver the best user experience solutions. In addition, they really root into the system so that we can customize it in accordance with our needs."
Fortune 500 electronics company
"Buchanan's vast knowledge of the Oracle technologies and performance implications across the product suite is inspiring! Ahmed is the most credible technical authority for anything performance-related on the database, application server and applications at Oracle."
Principal Performance Engineer, Oracle Corporation
"After eight months of working with various vendors, Buchanan was engaged and solved the issue in two days."
Director of global financial institution
"We struggled with a production issue for more than 6 months, resulting in frequent outages. After engaging Buchanan, the issue was resolved in a week."
Leading provider of payroll & HR solutions
"Our production ERP system would freeze every morning during peak loads. After trying multiple vendors, the Buchanan team was engaged and determined the root cause in one day; the issue disappeared after implementing the suggested changes."
Global provider of service solutions to the power generation industry
Our Remote Helpdesk Services in Calgary by the Numbers
Satisfaction guarantee with compensation for missed service levels
Tickets resolved by our IT support services every month
Experienced IT professionals on staff
Duis aute irure dolor in reprehenderit in voluptate velit esse cillum dolore eu fugiat
Comprehensive Calgary IT Helpdesk Services Elevating Businesses
24/7/365 Helpdesk Support
Ready for immediate action when IT hiccups arise, your devoted team resolves issues promptly, minimizing downtime.
Experience round-the-clock IT helpdesk services, primed to address the unexpected, the minute it strikes.
Your IT needs fully covered, including:
Device and hardware support
Software support
Remote support
Detailed reporting
Need a Reliable Calgary IT Helpdesk Service to Handle Your IT Issues?
See how we can help today!
Transforming Calgary IT Helpdesk Services, One Business at a Time
Discover a partner in IT helpdesk service who understands your business's unique workflow.
Offering bespoke solutions that address IT concerns, Buchanan allows you to concentrate on primary business tasks. 
The goal? To empower your enterprise through tailored IT strategies, enhancing your operational efficiency.
IT Helpdesk Services in Calgary You'll be 100% Satisfied with, Guaranteed
Preserving a functional IT infrastructure is integral to your business success. Trust Buchanan, who appreciates the significance of your tech framework. Backed by a 100% satisfaction guarantee, the Buchanan helpdesk services ensure a smooth ride for your IT operations.
Firmly committed to delivering premier IT support in Calgary, every contract comes with promised service levels for consistent, high-quality service.
In case of any dissatisfaction, you'll find us ready to resolve the issue – compensating for missed service levels, if necessary – to secure your peace of mind.
Completely Certified for Your Peace of Mind
Buchanan stands tall, backed by industry recognition and an array of credentials, not just words. Our award-winning team has gained international acclaim for their exceptional performance and unwavering dedication to customer service.
To ensure our team's capability in meeting your needs, we maintain a comprehensive portfolio of IT certifications:
Our Other IT Services in Calgary
Case Studies Regarding Our Calgary IT Helpdesk Services
Automation at Scale: How BuchananXM Transformed IT Support at Humber...
FAQs About Our IT Helpdesk Services in Calgary, Alberta
Our IT helpdesk services in Calgary have a team of skilled experts ready to tackle any IT challenge you may encounter. 
From hardware and software support to network troubleshooting, we provide comprehensive assistance to keep your IT infrastructure running smoothly. 
With our national footprint, we can swiftly deploy on-site technicians when needed. Whether it's resolving connectivity issues, troubleshooting software errors, or providing guidance on IT best practices.
Absolutely! Our IT helpdesk services in Calgary excel in remote support. 
Our highly-trained technicians have the knowledge and tools to remotely address a wide range of IT issues. Whether it's configuring email accounts, resolving software glitches, or assisting with system updates, we can swiftly diagnose and resolve problems without the need for on-site visits.
Our experts have undergone rigorous training to provide top-notch support and exceptional service. 
Whether you need immediate assistance or ongoing IT guidance, our knowledgeable and friendly staff will address your concerns promptly and efficiently. 
Our commitment to delivering outstanding customer experiences has earned us a remarkable 97% customer satisfaction rating, reflecting our dedication to exceeding client expectations.